It is coming time for
On Your Feet Project
to select another partner and we want
YOUR
help! We partner up with other non-profits in the Boston area to help them
get on their feet
.... get it?
Our current partners are
Christopher's Haven
& the
Italian Home for Children
, which are both spectacular causes that help children, and that we are proud to support.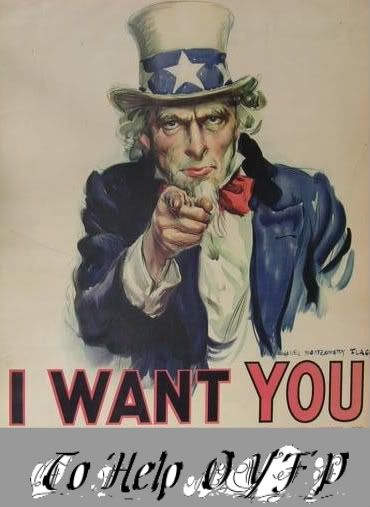 For our next partner, we are looking to broaden our focus because there are so many other great causes that we would like to be a part of. So which one do we focus on, which one do we put our energies into?

Perhaps you care about Mother earth and think we should focus on getting Boston to be more
green
? Maybe we should help those in underdeveloped nations with the
basic necessities
? Maybe you are an
animal
lover and would like us support animal related causes? You can help us choose which great cause we will focus our energy into by voting in our pole to the right.
You can also help us if you are a part of/or know of a non-profit in the area who could use our help in creating awareness to their cause. The guidelines for OYFP partners:

MUST be 501(c)(3) certified.
Have a volunteer component that is not stuffing envelopes, or cold calling.
Preferably have a Boston chapter or be located in the metro Boston area.
So take a minute, place your vote. I promise you will be done by the time you finish your coffee. Also while you are in the voting mood, don't forget to vote for this blog as the
Best Hobby Blog
for 2007!
Photo courtesy of libertymemorialmuseum.org