It was a usual walk home from the T after work on Monday. My iPOD was on shuffle, it was a nice evening, and I was thinking about all the housework I was going to catch up on because I had to work this past weekend.

That's when three children caught my attention, they had a stray dog and were trying to corral it and keep it occupied so that it didn't get hit by any of the cars passing by on the busy road in front of us. I approached the dog, it didn't seem unfriendly, and promptly held on to its collar while petting it. I should mention there were no tags on the collar.
I look down the street and see a police cruiser coming down the street, I flagged him down thinking, "Hey, he can take this dog". So Mr. Police Officer came and looked at the dog and told me where I have to bring the dog (5min drive) . At this spot, someone else would meet me and they would put the dog up overnight in a kennel until the animal control officer will look at it in the morning.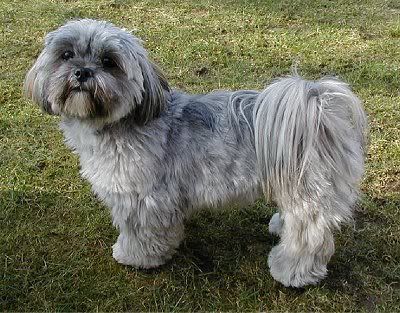 I didn't think this was the best solution. If I lost my dog I would be frantic with worry and would have been thrilled if someone took a more active approach to watching over my dog. So I told the police my phone number and told them if anyone contacted them to have them contact me. Meanwhile I took him to the doggie play group I usually take my dog in hopes that someone would recognize this dog.
Unfortunately no one recognized this dog, so I was forced to bring him back home. I fed him and gave him some water. I corralled the dog in the kitchen because I was unsure if he was potty trained.

Meanwhile, my current dog, Chai, did not know what to do with him. She was not used to having other dogs in the house and she took to playing with this dog more aggressively then this dog likes. For a good hour I tried to keep them apart, but they were both so needy for attention it left me exhausted!
I made the decision then that despite my good intentions I could not watch over this dog until its owner was found. So I was forced to bring the other dog to Somerville Department of Public Works, and there it joined another dog who was currently held captive.
So, if you know of anyone who is missing a small black fur,
Lhasa Apso
mix of some sort, please contact the
Somerville Animal Control
at 617-666-3311 .
Needless to say I didn't get to accomplish what I wanted to that night (i.e.
cleaning my house
), but that's okay because I helped a stray dog - probably someone's dear pet.
You may think you are too busy to take time out of your busy life to help someone out, but then you realize how important it is. If I kept on walking like the other people I saw walk by me when I was holding on to the dog then, yes, I could have done many of errands I wanted to have completed, but then something awful could have happened to the dog and that wouldn't sit right with me. Get
on your feet
and help those around you - you'll feel better in the end.
Related Posts: The Recycling Dog, Spring Cleaning part deux, Who is Happier?, How to be Happier, and Cleaning out your closet for a good cause.


Don't forget to vote daily for the Volunteer Boston Blog as the "
Best Hobby Blog
"!
Photo courtesy of
dogbreedinfo.com
. I didn't actually take a picture of the dog, but it did look similar to this dog with black fur instead of grey.