Let me introduce you, Boston, to our intern Danielle. She will be with
On Your Feet Project
for the summer helping us continue our mission to educate peeps on taking time to give back to the community around you. So... let's get to know our intern a little better.
Krystle:
"I am so glad to have you as our intern this summer, but why did you choose to intern with OYFP?"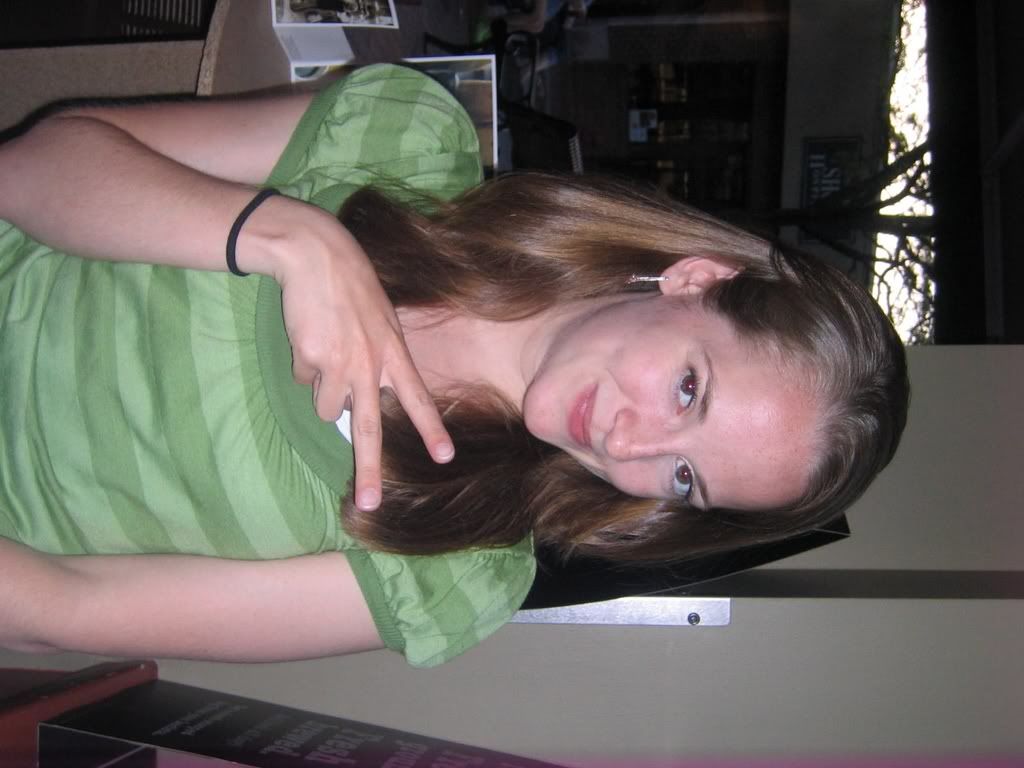 Danielle:
"It seemed like a young interesting group of people who like to have fun and involve other young people with volunteer opportunities."
Krystle:
"We certainly do provide many
fun opportunities
to learn about the
community
around you. What are you expecting to learn and/or experience at OYFP"?
Danielle:
"I want to learn how to network to see what type of non-profits are available in Boston. I am also looking forward to experiencing more volunteer opportunities to take back with me to college in the fall."
Krystle:
"I predict by the time you are done with the internship at OYFP you will be a Volunteer Star in the Boston area. Our readers will soon learn of some of your volunteer adventures, but first, why do you think volunteering is so important?"
Danielle:
"As a college student, I often see the focus of other students being
what am I going to do with my life, how am I going to make money to pay the bills
? Volunteering helps you realize that money isn't everything. It feels great to help out others who are less fortunate."
Krystle:
"Do a lot of students at your school volunteer?"
Danielle:
"Many think they don't have enough time to get involved because they have to study or write a paper, but because I got involved some of my friends started volunteering too. I grew up volunteering with my family and it had a big effect on why I volunteer now. Some of my fellow students may not have grown up with volunteering, so they might not be used to it".
Krystle:
"Giving back was always apart of my family as well and I think you're right that it definitely can influence someone's choice to volunteer later on in life. Who inspired you the most to get involved with the community?"
Danielle:
"My mom definitely. She's a big reason why I volunteer in college and why I am interning at OYFP. She probably doesn't know it though."
Krystle:
"After she reads this post she will. Thanks for taking time to give us your perspective of volunteering and I look forward to reading your
posts
."
You can catch our intern in action at tomorrow's
Volunteer Day
with
Christopher's Haven
. See you there!



Related Posts:

Empowerment, Education, and Self Sufficiency in the Sudan; Share your volunteer story; Doubts about volunteering? Read Fred's story