The Midwest was hammered with copious amounts of rain recently, which has led to many of the rivers flooded and has killed
22 individuals
. Throughout most of the Midwest there are
scenes
of houses that were completely flooded and roads that were incapable of being traveled.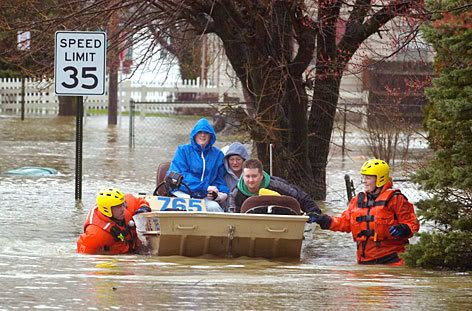 Disaster areas have been declared throughout parts of
Indiana
,
Nebraska
,
Iowa
, and
Wisconsin
.
Pretty serious stuff. As a Midwesterner myself, this certainly hits home with me, quite literally. Although the rivers are now
receding
the people from the Midwest still need our help.
The
Red Cross
shows how a
little money
can go a long way:
$25 provides five blankets at an emergency shelter.
$75 can cover a doctor's visit for an individual injured in a disaster.
$350 will provide emergency food and shelter for 25 disaster victims for one day.
$2,500 deploys one Emergency Response Vehicle and drivers (including housing and meals for drivers) to a disaster relief operation.
$3,200 is the average yearly maintenance and fuel for one Emergency
Through the American Red Cross Site you can also find opportunities to volunteer your time for those communities affected.
You can also donate to the United Way 2008 Midwest Flood Recovery Fund to help provide housing and bring back the community even better than before.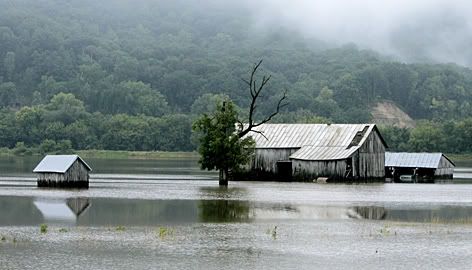 Related Posts:
Quilting for a Cause - Midwestern Tornadoes
,
Tornadoes, Cyclones, and Disaster Relief, Oh My!
,
If I Had a Million Dollars
Photos courtesy of usatoday.com.